All work Guaranteed
Free consultation…With all mold abatement projects
Comprehensive written reports…in less than 24 hours
All NY City, State and…Federal Violations Removed
Mold Cleanup & Restoration
REMEDIATION
Excessive amounts of mold and certain types of mold may present health concerns. It is essential for the health of you and your family, as well as the protection of your property, to address the issue and arrange for our professionals to conduct mold removal and mold remediation as soon as the presence of mold is identified.
Water damages can cause mold growth in your home or business, therefore it is important to have your water damage cleaned promptly and professionally.
Signs of the presence of excessive mold include:
The presence of visible mold.
Strong, musty odors.
Any evidence of past moisture problems that might have caused undetected mold growth.
Excessive humidity.
The need to address the mold removal can only be determined by an on-site, indoor environmental inspection.
Mold Remediation
In some situations an indoor air quality professional will be required to create a restoration plan for your home. NY LEAD is experienced at carrying out the assigned mold remediation plan and working to make your home a safe haven again.
There are many types of toxic mold and non toxic mold, it's crucial that you remove the mold from your property as quickly as possible. Mold can affect your allergies, prolong flu-like symptoms, and more. Toxic mold and non toxic are just as serious. Call us at any time for INSPECTION, TESTING, REMOVAL AND RESTORATION.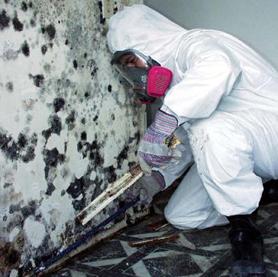 There is a fungus among us! Specifically, mold. Yes, mold is a type of fungus.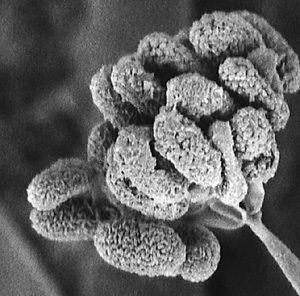 What Do You Know About Mold?
Mold – you've probably seen it before. It can be green or black fungus that grows on bread when it's left in the cupboard too long. If water gets into your home and it's not cleaned up quickly, mold may begin to grow on your walls just as it does on bread. Unfortunately, once it gets started, mold spreads quickly and often grows behind walls and under carpets where it's hard to deal with. That's where we come in. At –YOUR NAME- we are experts at cleaning up mold which results from water or any other type of disaster.
Why Do We Do What We Do?
There are health risks to living in close proximity to mold spores. If you are experiencing any of these symptoms, you might want to have your house checked for mold.
Headaches – severe and with unusual frequency
Skin irritation – unusual rashes or hives
Breathing difficulties – asthma attacks, or persistent congestion
Allergic reactions – burning or irritation of the eyes, nose, throat or lungs
Persistent cough or cold symptoms
What Do We Do?
Remediation – We prevent the spread of mold by eliminating the source of the moisture and isolating affected areas. By removing damaged material, we can begin to reestablish a healthy environment
Cleanup – The first step is to identify exactly which type of mold is present. Did you know there are 50 to 100 common types of indoor mold which have the potential to create health problems? Once we access the needs it's time to get to work. Our state of the art methods can tackle any problem, big or small, from flood damage to a broken pipe.
Rebuild – Once the mold contamination is removed it's time to begin the reconstruction process.. This may involve anything from replacing a piece of sheetrock, to installing new carpets and walls. We do whatever it takes to get your home up and running again.
At – NY Lead Abatement Corp. – we're honest, fair and do the job right the first time. We'll make your home a healthy and happy place to be.